FeNo stands for fractional exhaled nitric oxide. It is a straightforward test to measure how much nitric oxide is in your breath.  The FeNo test is typically used to help the consultant understand if you have asthma or if your airways are inflamed. If you are already aware that you have asthma it can also be used to determine whether the medication you are taking is working as effectively as it should be.
How should I prepare for this test?
Please do not smoke before having this test as this can affect the results. It is also advisable not to drink any alcohol or caffeinated drinks or eat vegetable which are rich in nitrates at least one hour prior to having the test. Nitrate rich foods include leafy green vegetables such as spinach and rocket and beetroot.
What to expect during a FeNo test?
You will be given a small plastic tube to put into your mouth. This is attached to a monitor. You will be asked to take a deep breath in and then breathe out slowly until your lungs are completely empty. The out breath should take approximately ten seconds. It may be that you have to repeat this test three times to get an accurate reading.
As soon as the consultant is happy that the test has been completed, they will give you the results. The results will be in parts per billion (ppb) of nitric oxide in your breath. Anything above 40ppb of nitric oxide indicates that you have inflamed airways.
As part of the test your respiratory consultant will also ask you about your symptoms including coughing, wheezing and shortness of breath.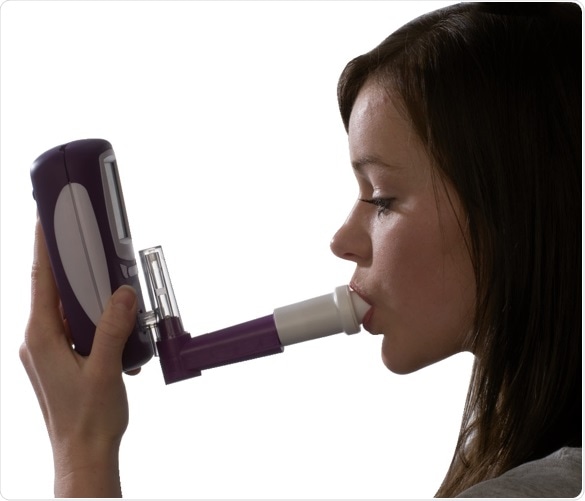 Image credit: Bedfont Scientific
We see both privately insured and self funding patients.
Please see our packages for self funding rates. We offer video consultations for patients who do not want to travel.
Learn about our packages
Book an appointment