Dr Scott Murray is an experienced consultant cardiologist based in Wirral, UK. Following his graduation from Glasgow University with a First Class Honours BSc in Sports and Exercise Medicine (1999), his initial research work was presented at the American Heart Association and involved BNP and ACE genotype work in Athletic LVH and Hypertrophic Cardiomyopathy.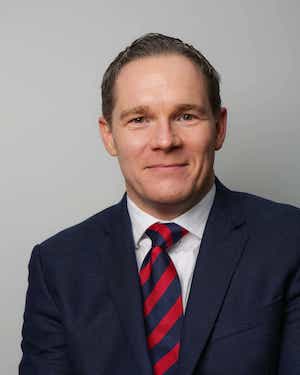 Upon completion of his medical degree in 2001 he relocated to Liverpool and began training in general medicine and cardiology, specialising in interventional cardiology, in particular intravascular imaging (IVUS) in stable and unstable coronary artery disease. During this time he undertook periods of research at the famous Thoraxcentre in Rotterdam and in Virginia, USA, focusing on using intravascular ultrasound and Cardiac CT to diagnose 'vulnerable plaques' in patients. His research led to numerous publications, awards and also the post-graduate MD degree from The University of Liverpool.
Publications are available here and here.
Scott now has a specialist interest in preventative cardiology after spending 10+ years focused on the vulnerable coronary plaque and interventional cardiology. He now prefers to deal solely with the "vulnerable patient" and believes in attenuating individual personal risks. He has given multiple lectures nationally and via social media. Scott is the past-president of the British Association for Cardiovascular Prevention and Rehabilitation (BACPR).
Scott prides himself on his down to earth rapport with patients, his ability to explain complex concepts in basic language and he tries hard to treat every patient like family. He is married (to another Doctor!) and they have three young boys. He doesn't get to golf as much as he would like these days. You can keep up with his activities on twitter @DrScottMurray.