We ask all of our different patient groups to fill in a feedback form, to help us improve the services we offer.
Not everyone manages to complete the form, but we are very proud of the feedback we have received so far. It is summarised below: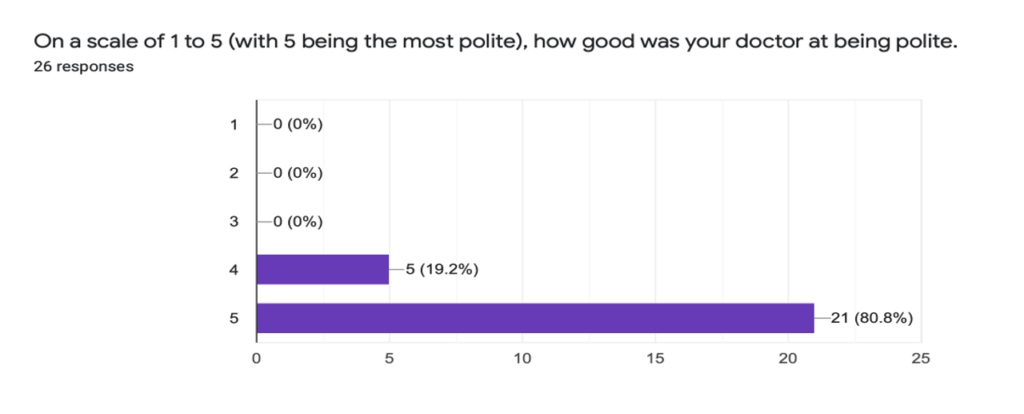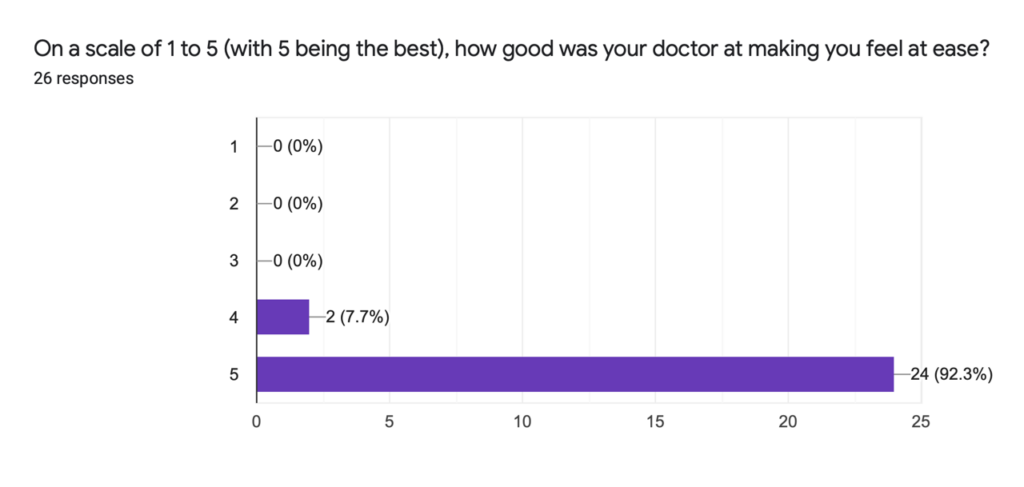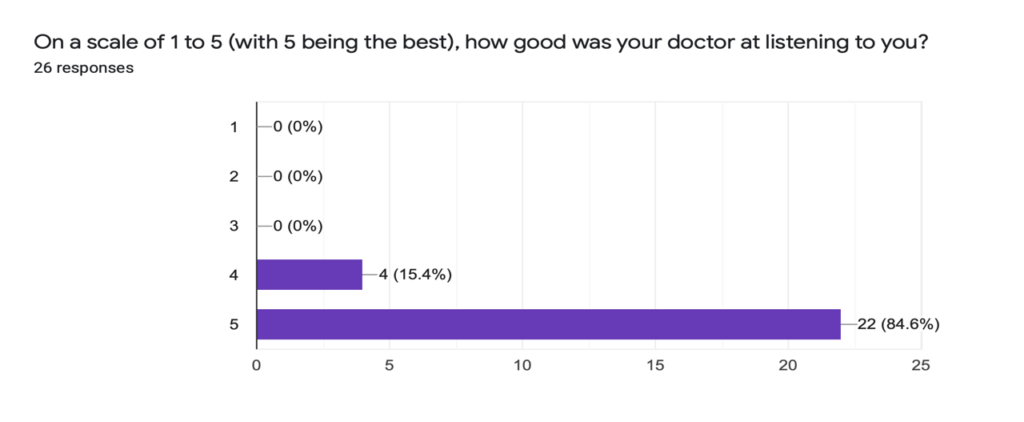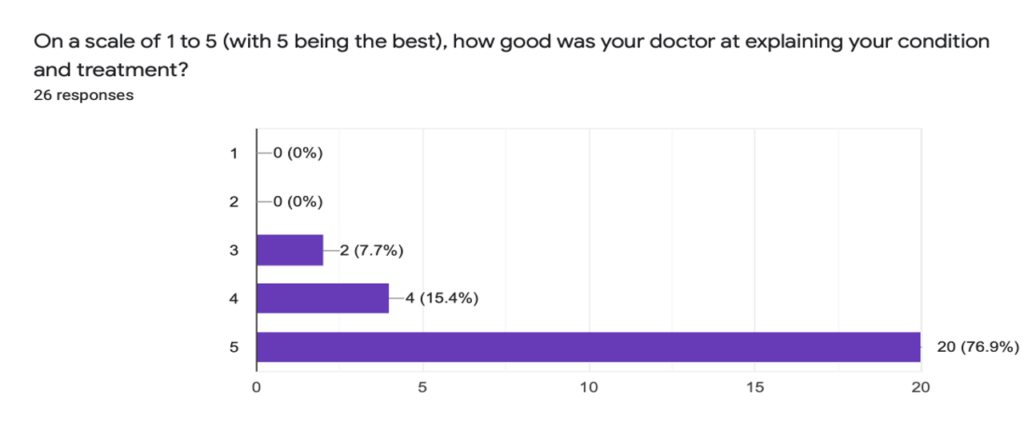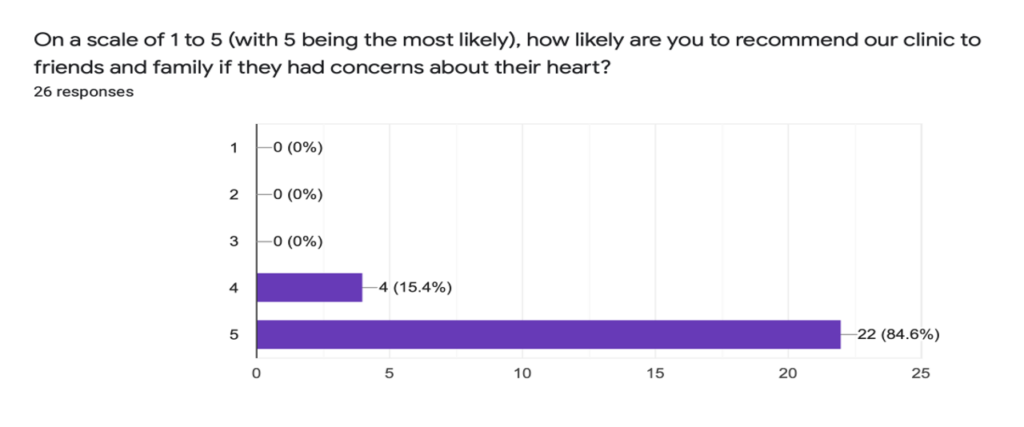 If you would like to book a consultation or one of our screening packages please use the buttons below.